LolaMa's Sanitary Engineer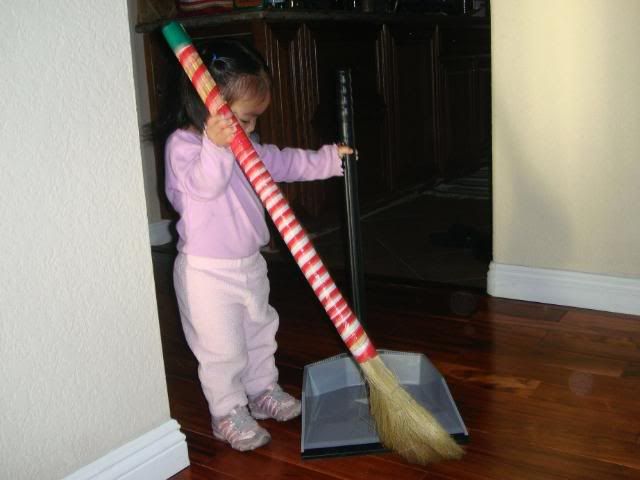 modelling my silky & fluffy indoor slippers
(Thank you Steins!)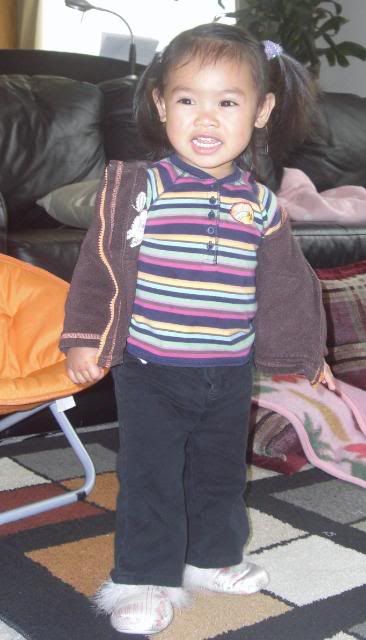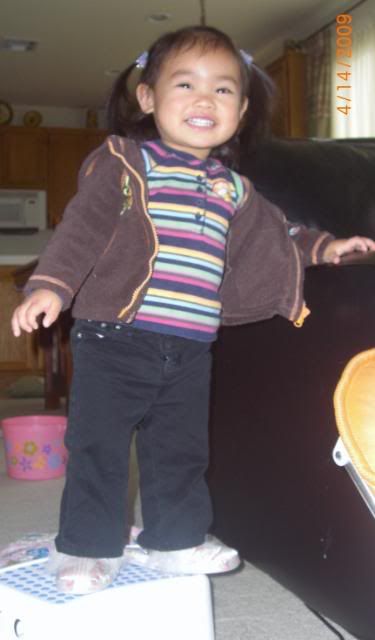 backyard picnic
(Thank you LoloDa & LolaMa for the Ikea table/chairs!)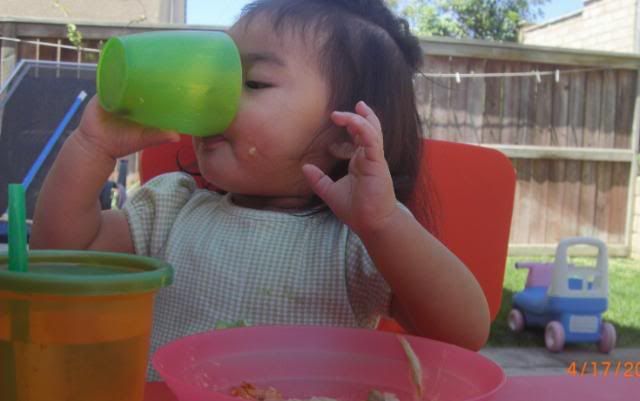 baby bouncer revisited
(Thank you Metcalfes)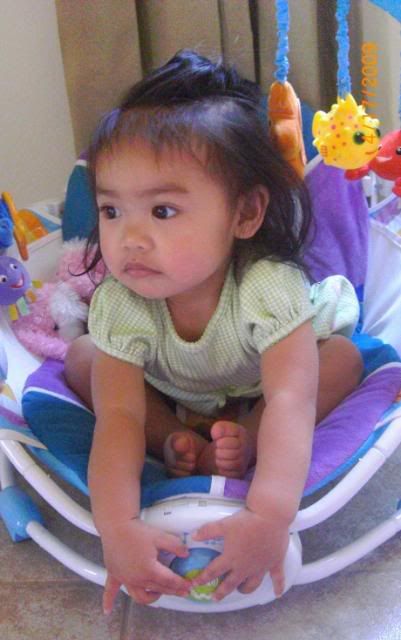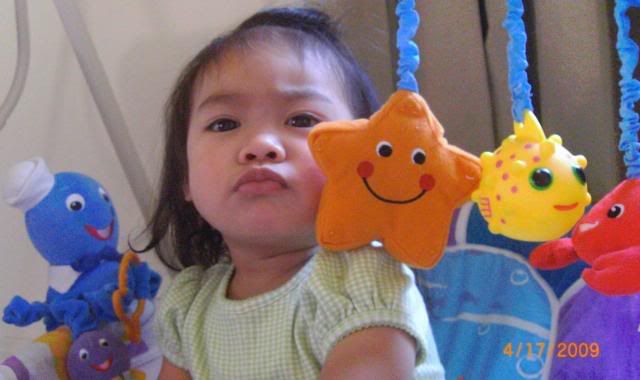 displaying my equestrian skills
(Thank you Daddy-Lolo!)
how do i look in mommy's hat and shirt?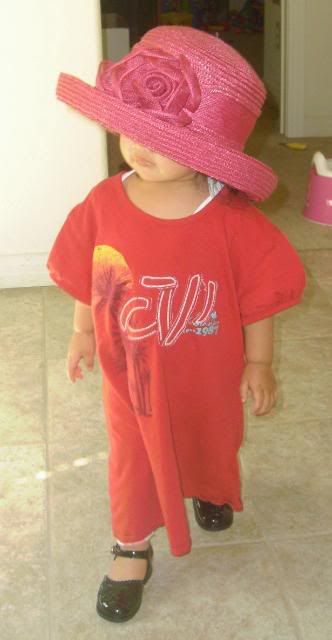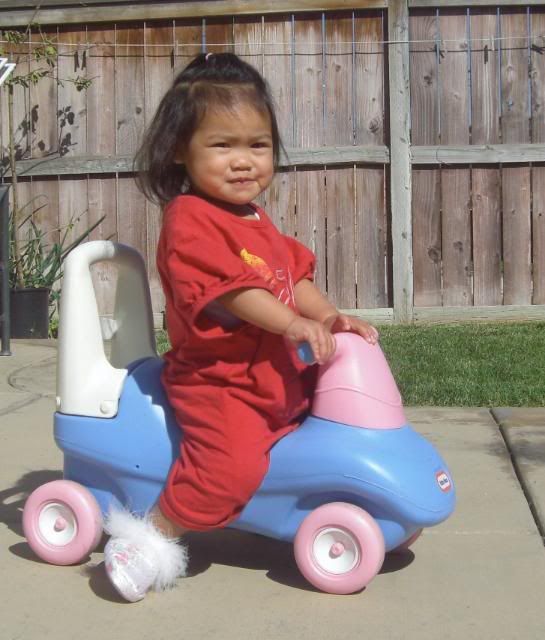 a new hiding place
(Thank you Kangleons!)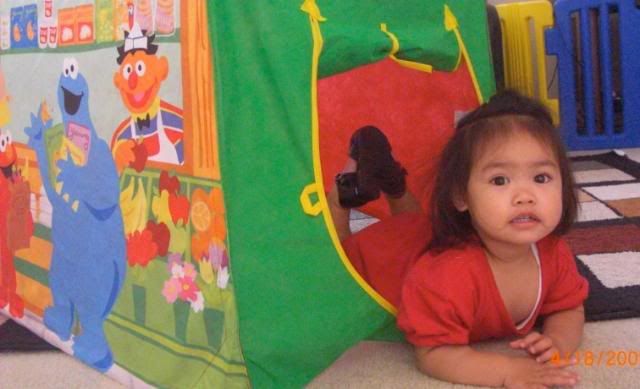 sticker princess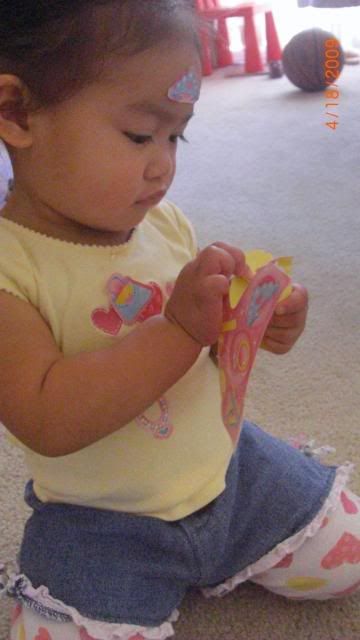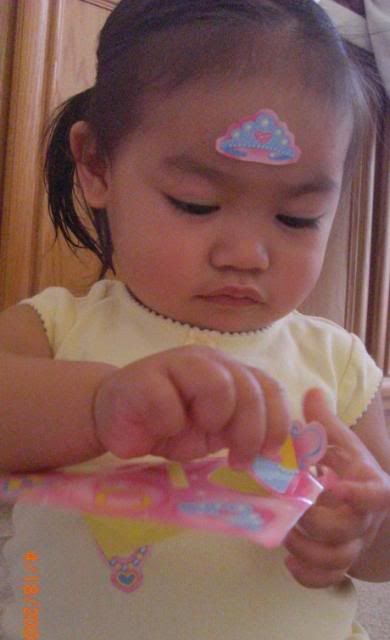 love for pockets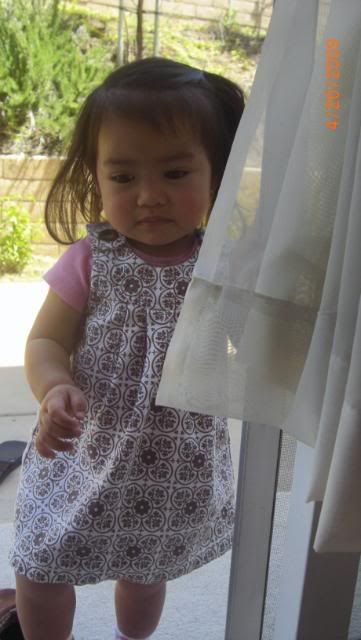 backyard routine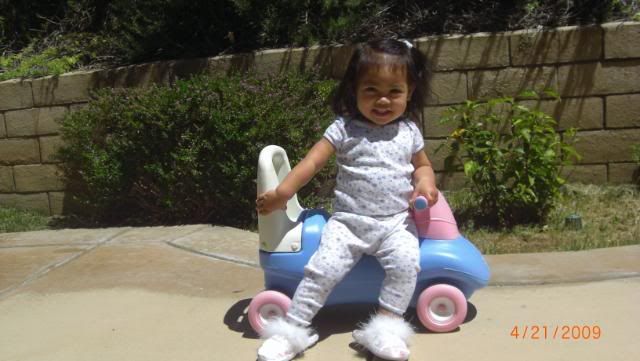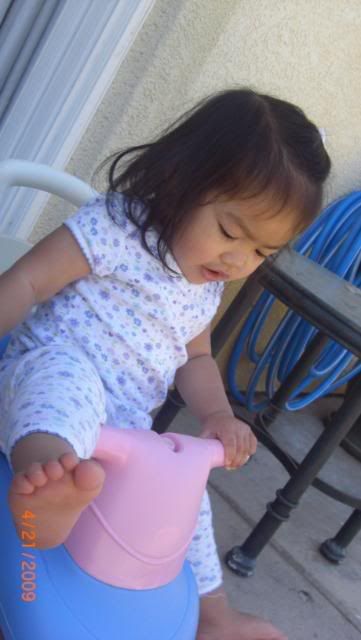 front yard visit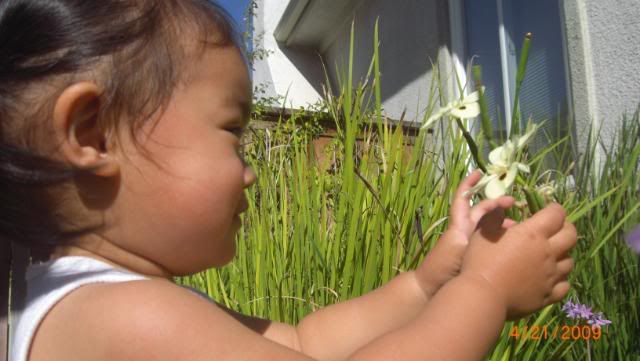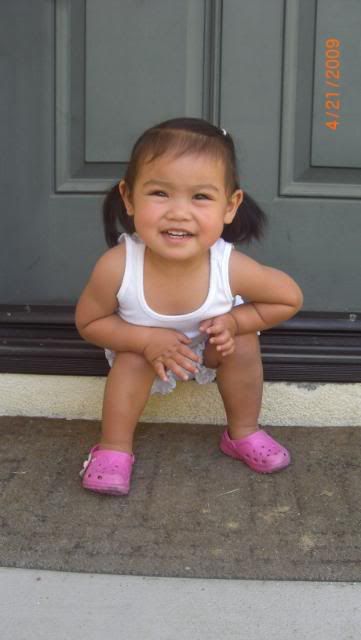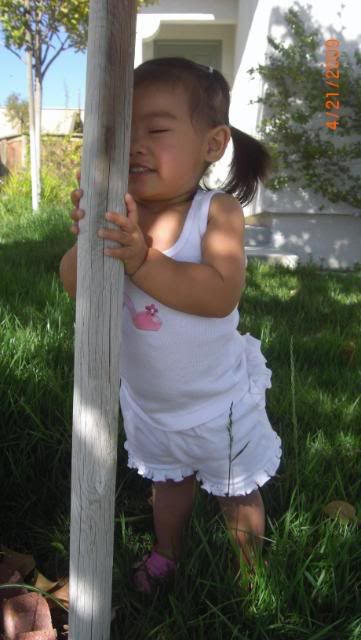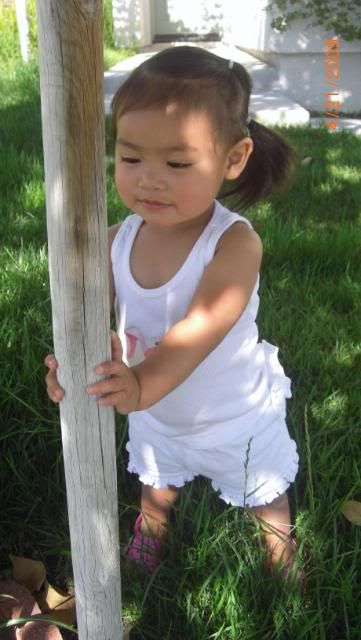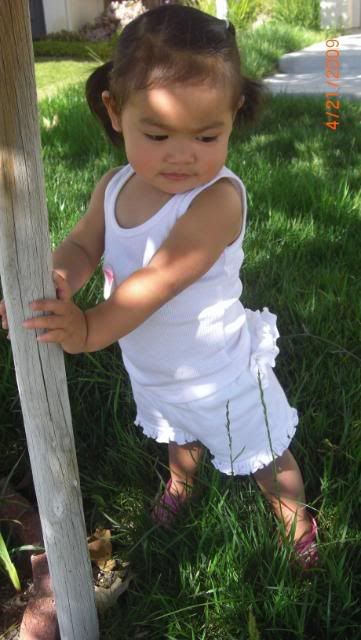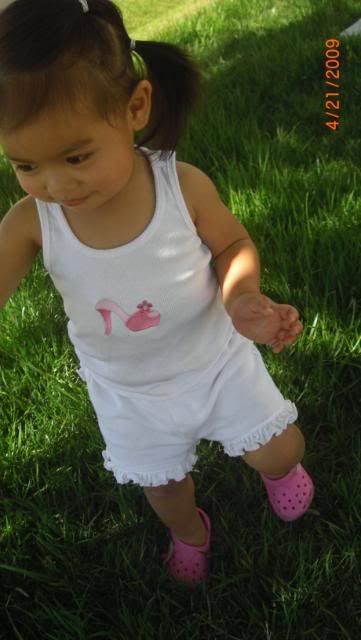 this was when i got my 1st booboo on the right knee--ouch!
(4days later, i got another one on the left!)


yummy strawberries
(Thank you Dr. Brown)


bath time


good morning smile
(Thank you Holloways for the PJ's!)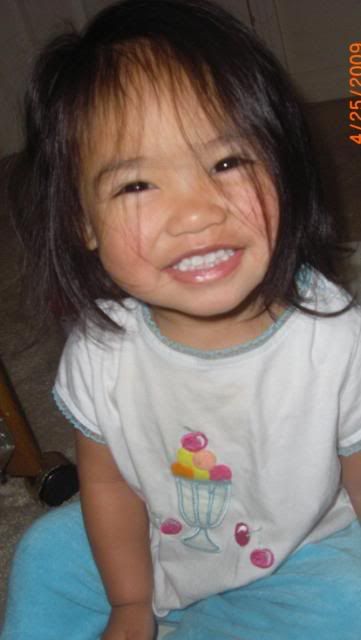 Bradley Park, San Marcos, CA
(Thank you Mirasols for my Hawaiian MooMoo!)


wow, cookies & new chair!
(Thanks Horsfords!)


burned 69.8 cal in 30 secs @ 1mph!


WOW, Diapers!
(Thank you Mommy-Lola!)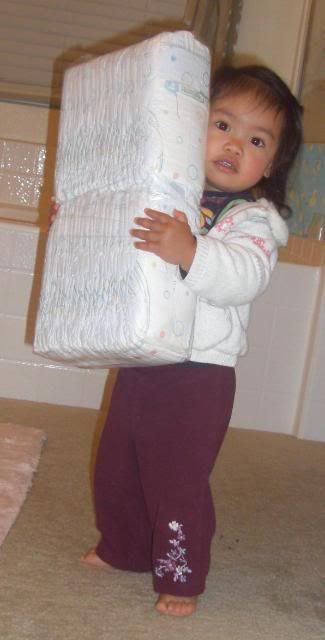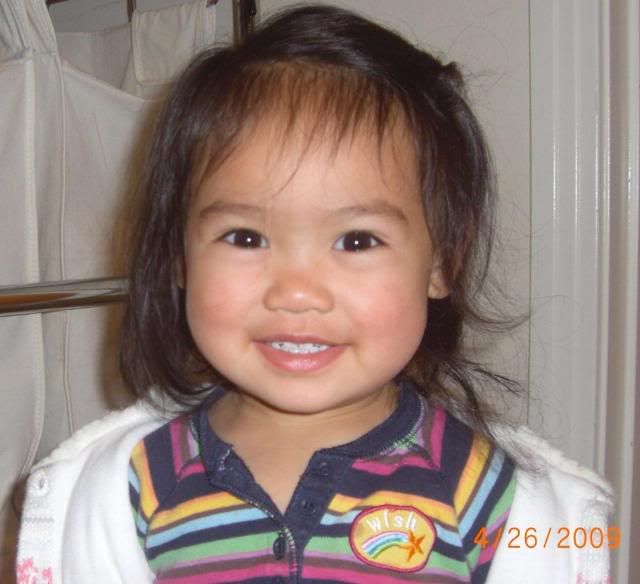 peek-a-boo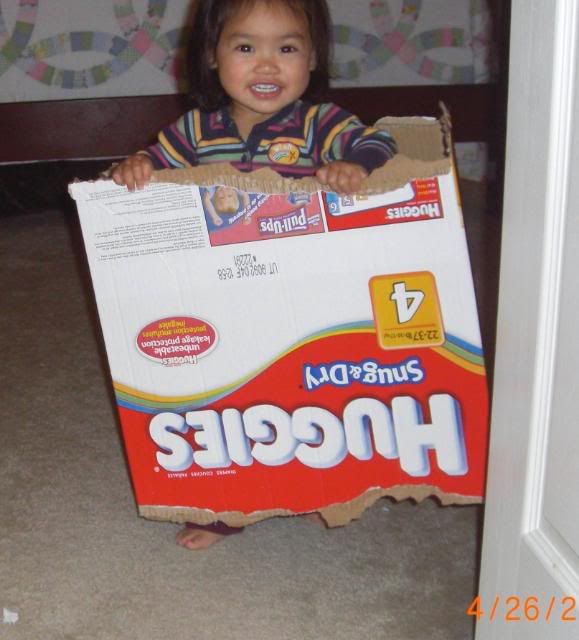 learning how to zip and unzip my zipper
(love to play with mommy's clothes)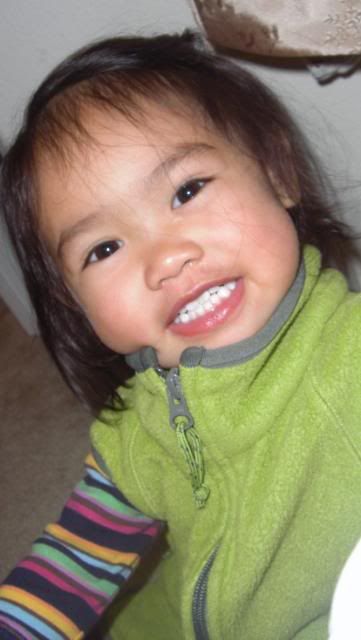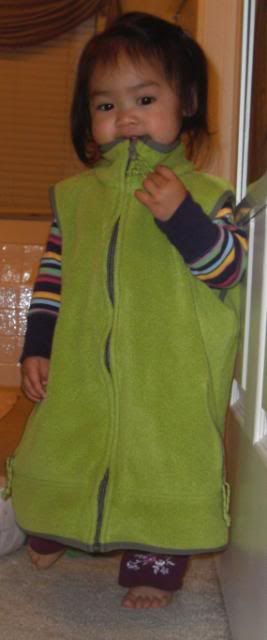 words and their actions?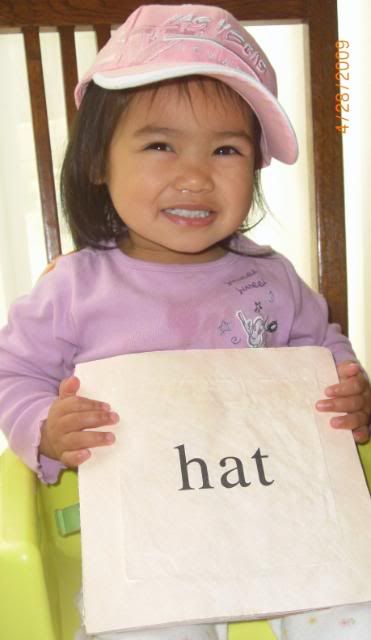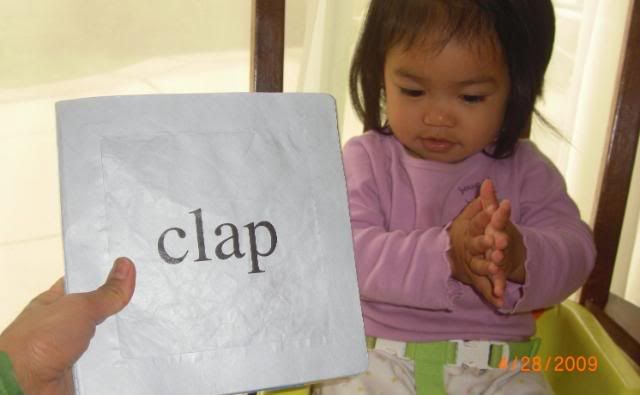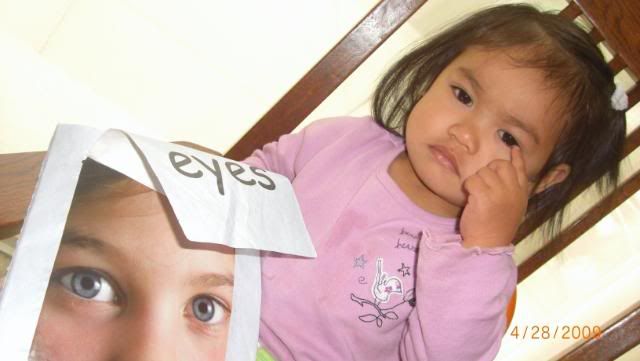 being breck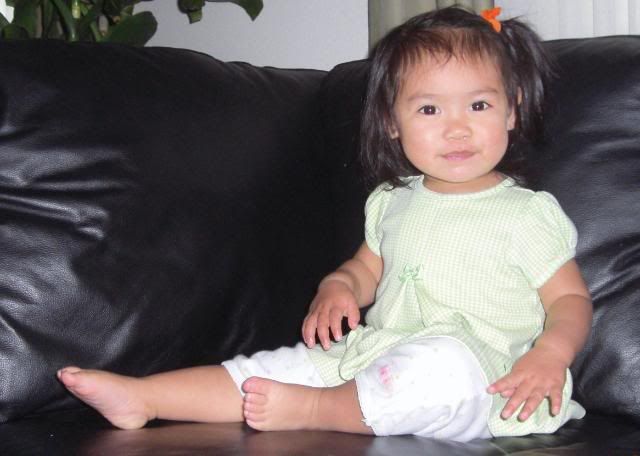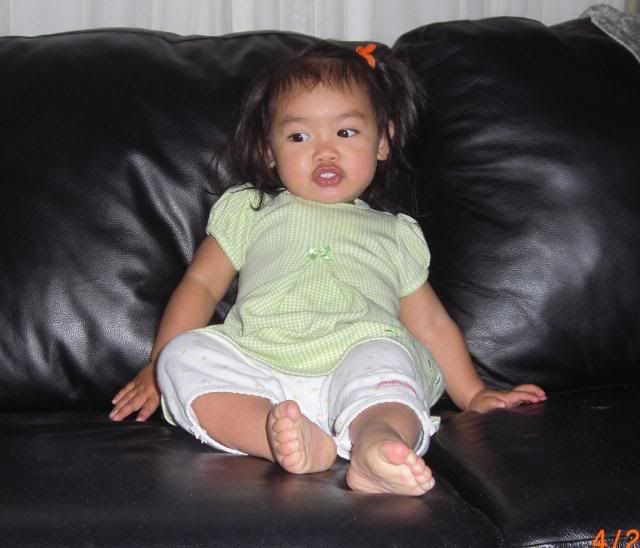 my concoction
(i drink anything i put in the mix!?!)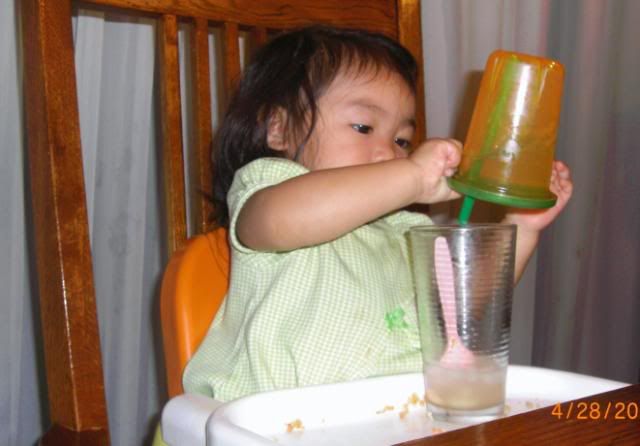 the pants i put on by myself!
(back pockets in front, pretty good for a 1st try!)


i'm 19 months old today -- 4/29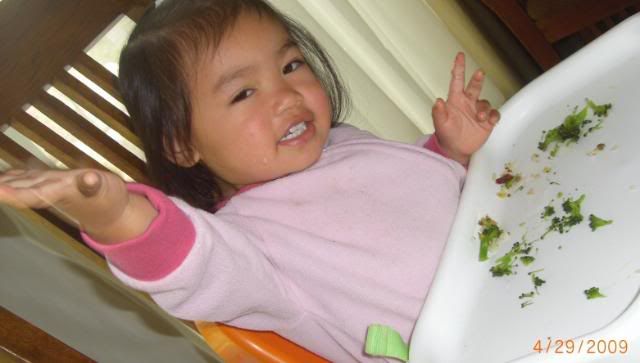 daddy said veils are not for me @ this time,
but maybe 30 years from now! hmm...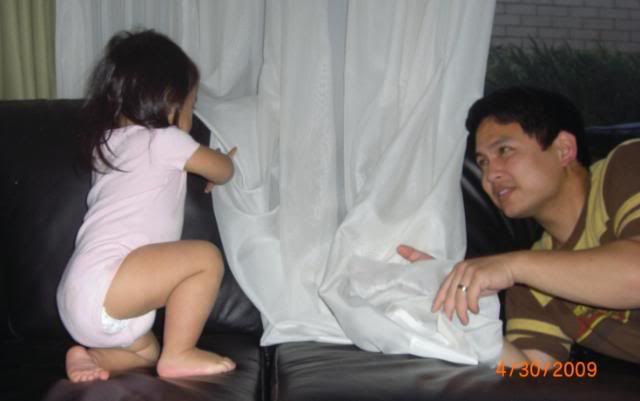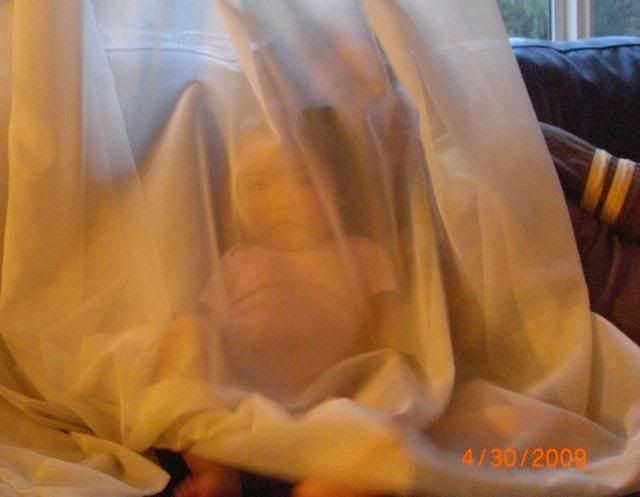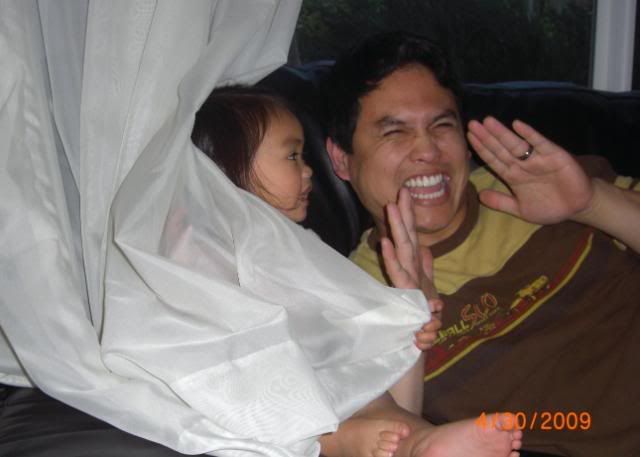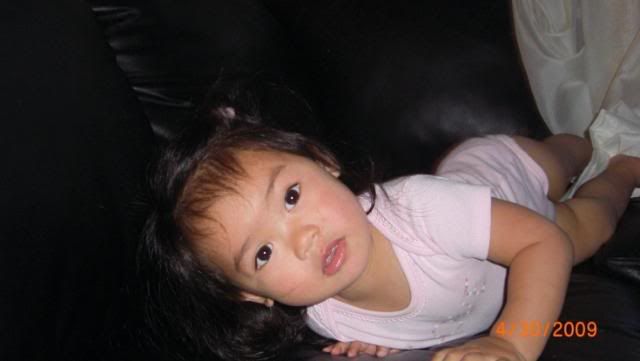 THANK YOU TO ALL OF MY THOUGHTFUL, KIND & GENEROUS FRIENDS!!!
mmmmmwaaaah =)